Global Coral Reef Alliance
Web Programs:
The GCRA website is primarily aimed at professional coral reef researchers, divers and dedicated admirers of coral reef habitats. The pace of reef deterioration is widespread and rapid--a fact that it is obvious to those who have spent time underwater. Nevertheless, many deny the reality of these threats, either because they lack first hand experience or do not know where to find the information. This site is dedicated to ensuring that information is available to allow anyone to identify the major reef threats and devise strategies to reverse them. http://www.globalcoral.org, http://www.globalcoral.org
The Global Coral Reef Alliance is a small, 501(c)(3) non-profit organization dedicated to growing, protecting and managing the most threatened of all marine ecosystems???coral reefs. Founded in 1990. GCRA is a coalition of volunteer scientists, divers, environmentalists and other individuals and organizations, committed to coral reef preservation. We primarily focus on coral reef restoration, marine diseases and other issues caused by global climate change, environmental stress and pollution.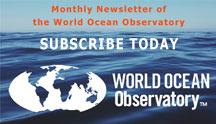 WORLD OCEAN EXPLORER 2020
With a game capable of reaching a global audience, WORLD OCEAN EXPLORER can expand interest in ocean issues and habitats, and excite students about the infinite possibilities associated with ocean exploration. LEARN MORE.