The Living Planet Aquarium
School Programs:
The Living Planet is excited to announce the launch of our curriculum based field trips for grades K-6. Using our newest exhibit, the Sunken Ship, students are transported back 150 years to a ship wreck along the Florida Keys. Nathanial Adams, the naturalist on board this recreated ship, warmly welcomes students as they become naturalists for the day helping him to gather data and research that he lost during the ship wreck., http://www.thelivingplanet.com/education.html
Curriculum:
By design, the data collection is relevant to the Utah State Core Curriculum guidelines by grade level, as well as the National Science Standards and Utah Environmental Education Guidelines. This integrated, purpose driven approach to the understanding of a variety of concepts and skills provides for a rich and interesting field trip for students of all ages. , http://www.thelivingplanet.com/education.html
Exhibits:
Our Utah Waters hall highlights animals found here in Utah like Tiger Salamanders, Boreal Toads, trout, salmon, and more. Included in this hall is The Great Salt Lake Exhibit. It gives visitors the chance to learn more about our lakes, the water cycle and the brine shrimp industry while aboard a research boat that has been fabricated to feel like it is actually floating on a lake! Our salt water exhibits feature seahorses, a Giant Pacific octopus, Moon Jellyfish, a reef tank, eels, lionfish and more. Our two largest tanks, a 4,000 gallon open touch tank and a 15,000 gallon shark tank, allow you to come face to face with both stingrays and sharks. In addition, we have a surround sound theater that plays 50 minute feature films about various zones in our world?s oceans., http://www.thelivingplanet.com/exhibits.html
Dedicating ourselves to the celebration of life on earth by fostering greater awareness and knowledge of its diverse ecosystems and creating a deeper understanding of our place in the global system of life.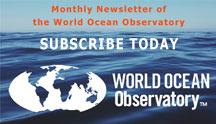 WORLD OCEAN EXPLORER 2020
With a game capable of reaching a global audience, WORLD OCEAN EXPLORER can expand interest in ocean issues and habitats, and excite students about the infinite possibilities associated with ocean exploration. LEARN MORE.