Maritime Institute
Publications:
Somers, E., Introduction to the law of the sea (in dutch), Antwerpen, Kluwer.
School Programs:
Interuniversity Master in de Maritime Sciences Post academic training in Harbor management, http://www.maritieminstituut.be/main.cgi?s_id=6=&lang=en
1. The Maritime Institute is an independent research unit advising and carrying out studies for governmental administrations, non-governmental organizations and private companies. The staff of the institute is specialized in topics concerning international maritime law, law of the sea, national and international environmental law, transport law, national and international environmental conservation law and related policy studies; 2. The Maritime Institute organizes conferences, colloquia and workshops either on its own or in collaboration with other institutions, organizations and universities; 3. The Maritime Institute organizes the Inter-university Master in Maritime Sciences. For students following this master course the Maritime Institute organizes study visits to port-related companies, Belgian ports and London-based international maritime organizations; 4. The Maritime Institute is involved in various training projects in co-operation with other organizations or universities. With UNCTAD the Institute was a partner in TRAINMAR. Furthermore there is a close collaboration in the field of port marketing aimed at representatives of ports in developing countries.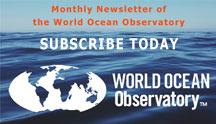 WORLD OCEAN EXPLORER 2020
With a game capable of reaching a global audience, WORLD OCEAN EXPLORER can expand interest in ocean issues and habitats, and excite students about the infinite possibilities associated with ocean exploration. LEARN MORE.