MerCarta
Exhibits:
Current ocean condition maps: Wave height and direction, Wind speed and direction, air temperature, surface water temperature, and barometric pres., http://www.mercarta.com/maps.php
The goal of the Ocean Map Server is to provide map images of data gathered by NOAA Buoys and in turn support outdoor enthusiast in the pursuit of ocean related activities.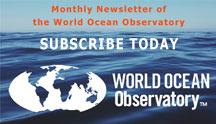 WORLD OCEAN EXPLORER 2020
With a game capable of reaching a global audience, WORLD OCEAN EXPLORER can expand interest in ocean issues and habitats, and excite students about the infinite possibilities associated with ocean exploration. LEARN MORE.