Seafriends Marine Conservation and Education Centre
Publications:
Our web site drew over 1 million vistors in 2005.
School Programs:
A day at Seafriends: snorkelling, beach studies, lectures, movies, aquarium studies and more. Internet-based accelerated learning about conservation and ecology., http://www.seafriends.org.nz/
Web Programs:
Accelerated learning about geology, soil, sustainability, erosion, oceanography, circulation, waves, beaches and dunes, resource management, biodiversity, conservation, marine reserves, underwater photography, water sampling. As an independent agent we expose myths and fallacies in human thinking, science and policies. We challenge scientists with new discoveries about our beaches, dunes and how the sea works., http://www.seafriends.org.nz/
Saving the sea by conservation with common sense, by education and self-responsibility. Finding answers to why we are losing so much so fast.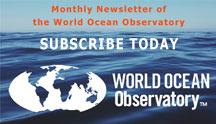 WORLD OCEAN EXPLORER 2020
With a game capable of reaching a global audience, WORLD OCEAN EXPLORER can expand interest in ocean issues and habitats, and excite students about the infinite possibilities associated with ocean exploration. LEARN MORE.