So. Florida Museum, Planetarium & Aquarium
School Programs:
Pre-K through 12+ tours, lectures, aquarium (manatee) presentations, planetarium presentations
Exhibits:
natural and cultural history, Pleistocene-Present, Pine Uplands, Riverine, Estuarine, Gulf Waters, River Heritage, Visible Collections, Archaeology
Study Collections:
Marine and mammal fossils, Shells, Textiles, Tallant Collection
The South Florida Museum is dedicated to educating the community and visitors of all ages about the past, present and future of Southwest Florida through informative exhibits, innovative programming and the resources provided by its Bishop Planetarium and Parker Manatee Aquarium. The Museum's mission is to preserve the unique history and heritage of Florida's Gulf Coast through conservation and study of regional artifacts and collections; to promote the study of astronomy and aerospace sciences; and to encourage the protection of the manatee, other endangered species and the environment.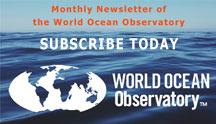 WORLD OCEAN EXPLORER 2020
With a game capable of reaching a global audience, WORLD OCEAN EXPLORER can expand interest in ocean issues and habitats, and excite students about the infinite possibilities associated with ocean exploration. LEARN MORE.