Global Water Contract, Part I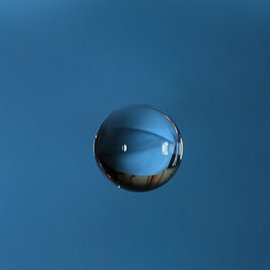 In 1998, a private commission was assembled to create a framework for worldwide understanding of fresh water as an inalienable human right. In this first of a two-part series on the Global Water Contract, World Ocean Radio host Peter Neill will begin to outline the basic premises and arguments laid out in the contract, a foundation on which to share the committee's recommendations, which will appear in next week's episode.
About World Ocean Radio: Peter Neill, Director of the World Ocean Observatory and host of World Ocean Radio, provides coverage of a broad spectrum of ocean issues from science and education to advocacy and exemplary projects. World Ocean Radio, a project of the World Ocean Observatory, is a weekly series of five-minute audio essays available for syndicated use at no cost by college and community radio stations worldwide.
World Ocean Radio Has Gone Global: A selection of episodes is now available in Portuguese, Spanish, French, and Swahili. For more information, visit http://www.worldoceanobservatory.org/world-ocean-radio-global.
Resources from this episode:
< The Water Manifesto: Arguments for a World Water Contract by Riccardo Petrella