Healing with Fish: The Answer for Chronic Wounds?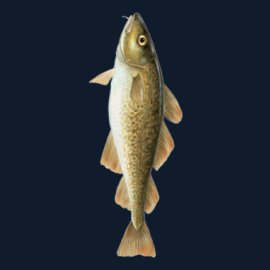 An innovative company in Iceland has developed a product from fish skin to treat chronic wounds so that new skin can grow. Called Omega 3 Wound, developed by Kerecis Limited, and approved by the FDA, this product illustrates that we have the capacity to use 100% of the fish, thereby maximizing the value of the catch and accelerating economic opportunity around the globe.
About World Ocean Radio
Peter Neill, Director of the World Ocean Observatory and host of World Ocean Radio, provides coverage of a broad spectrum of ocean issues from science and education to advocacy and exemplary projects. World Ocean Radio, a project of the World Ocean Observatory, is a weekly series of five-minute audio essays available for syndicated use at no cost by college and community radio stations worldwide. A selection of episodes is also available in Portuguese, Spanish, French, Swahili, and Mandarin, enabling us to reach 75% of the world's population. For more information, visit WorldOceanObservatory.org/world-ocean-radio-global.
Image
Nature.com | Fish Skin Bandaids: A Natural Way to Speed Wound Healing
www.nature.com/scitable/blog/student-voices/fish_skin_bandaids_a_natural
Episode Resources
< Kerecis.com | Fish Skin Technology to Heal Human Wounds
kerecis.com/technology/29-fda-approval
< Iceland's Pioneering Treatment | Bloomberg Businessweek
bloomberg.com/news/features/2017-06-27/fish-skin-may-be-the-answer-to-chronic-wounds