The Renewable Arctic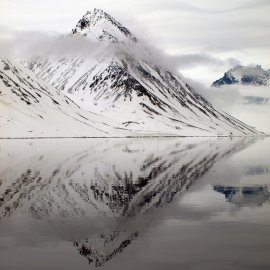 The conversation continues about the future of the Arctic this week with further outcomes from the Arctic Circle Assembly in Reykjavik, Iceland. During the Assembly there were conversations around the inevitable development of the Arctic couched within the framework of the 'precautionary principle" which implies that there is a social responsibility to protect the public from exposure to harm. In this episode host Peter Neill will argue that given the risks and challenges to developing the Arctic we should be considering less risky opportunities, providing a more sustainable return on investment while providing direct community benefits to the indigenous populations.
About World Ocean Radio
Peter Neill, Director of the World Ocean Observatory and host of World Ocean Radio, provides coverage of a broad spectrum of ocean issues from science and education to advocacy and exemplary projects. World Ocean Radio, a project of the World Ocean Observatory, is a weekly series of five-minute audio essays available for syndicated use at no cost by college and community radio stations worldwide. A selection of episodes is now available in Portuguese, Spanish, French, Swahili, and Mandarin, enabling us to reach 75% of the world's population. For more information, visit WorldOceanObservatory.org/world-ocean-radio-global.
Image
An Arctic mountain at the north west coast of Svalbard
Thomas Hallermann | Marine Photobank