Arctic Roads and a Melting Sea Highway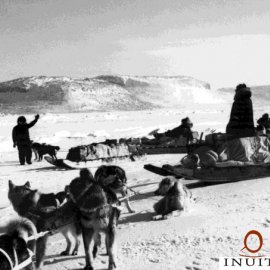 The first Arctic highway was the sea: a moving, shifting, frozen system that allowed its inhabitants to be sustained for generations. Since 1974, two more roads have been carved from the Arctic landscape: the first to connect oil fields in the north to consumers in the south and the second, opened this year, to connect Inuvik to Tuktoyaktuk. This second project, more of a local endeavor, links the land's indigenous peoples to economic opportunity and affordable goods and resources. This week on World Ocean Radio we talk about these three roads and their impacts on the Arctic, for better and for worse.
About World Ocean Radio
Peter Neill, Director of the World Ocean Observatory and host of World Ocean Radio, provides coverage of a broad spectrum of ocean issues from science and education to advocacy and exemplary projects. World Ocean Radio, a project of the World Ocean Observatory, is a weekly series of five-minute audio essays available for syndicated use at no cost by college and community radio stations worldwide.
Image
From "The Sea Ice is Our Highway: An Inuit Perspective on Transportation in the Arctic" a contribution to the Arctic Marine Shipping Assessment, Inuit Circumpolar Council, CANADA
Resources from this episode
< Mia Bennett, Cyropolitics
< About the Inuvik-Tuktoyaktuk Highway
< 2017 report, Inuit Circumpolar Council of Canada:, The Sea is Our Highway