COP 27 Implementation Plan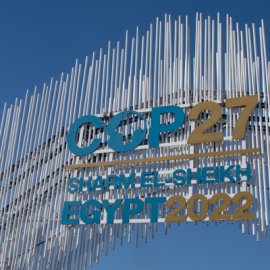 The 27th Conference of the Parties (COP 27) closed recently in Egypt. Reactions to outcomes of the climate change conference have been mixed, and the Sharm el-Sheikh Implementation Plan, which should have provided a comprehensive outline for concrete action, read more as a description of aspiration and suggestion: a plan to plan to plan a plan. Should we have expected more?
About World Ocean Radio
5-minute weekly insights dive into ocean science, advocacy and education hosted by Peter Neill, lifelong ocean advocate and maritime expert. Episodes offer perspectives on global ocean issues and viable solutions, and celebrate exemplary projects. Available for syndicated use at no cost by college and community radio stations worldwide.
Listen to COP 27 episode here
Image
Photo by Matthew TenBruggencate on Unsplash
@mtenbruggencate