Xenobiotic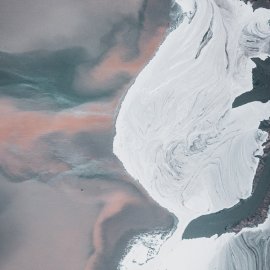 This week on World Ocean Radio we introduce listeners to a word many may have never heard before: xenobiotic--defined as a chemical substance found within an organism that is not naturally produced or expected to be present--often referred to as a pollutant. Dioxins and polychlorinated biphenyls, carcinogens, drugs, food additives, hydrocarbons, plastics, pesticides--all manner of human-driven interventions from our interactions here on earth. Are we turning the world into a xenobiotic dump? Is there another way?
About World Ocean Radio
Peter Neill, Director of the World Ocean Observatory and host of World Ocean Radio, provides coverage of a broad spectrum of ocean issues from science and education to advocacy and exemplary projects. World Ocean Radio, a project of the World Ocean Observatory, is a weekly series of five-minute audio essays available for syndicated use at no cost by college and community radio stations worldwide.
World Ocean Radio is produced in association with WERU-FM in Blue Hill, Maine and is distributed by the Public Radio Exchange and the Pacifica Network.
Available for podcast download wherever you listen to your favorites.
Image
Ivan Bandura on Unsplash @ivan.graphics

Themes: