Shaping the Features of Earth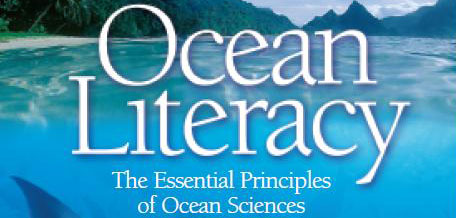 Principle #2
The Ocean and Life in the Ocean Shape the Features of Earth
A. Many earth materials and biogeochemical cycles originate
in the ocean. Many of the sedimentary rocks now exposed
on land were formed in the ocean. Ocean life laid down
the vast volume of siliceous and carbonate rocks.
B. Sea level changes over time have expanded and
contracted continental shelves, created and destroyed
inland seas, and shaped the surface of land.
C. Erosion—the wearing away of rock, soil and other biotic
and abiotic earth materials—occurs in coastal areas as
wind, waves, and currents in rivers and the ocean, and
the processes associated with plate tectonics move
sediments. Most beach sand (tiny bits of animals, plants,
rocks, and minerals) is eroded from land sources and
carried to the coast by rivers; sand is also eroded from
coastal sources by surf. Sand is redistributed seasonally
by waves and coastal currents.
D. The ocean is the largest reservoir of rapidly cycling carbon
on Earth. Many organisms use carbon dissolved in the
ocean to form shells, other skeletal parts, and coral reefs.
E. Tectonic activity, sea level changes, and the force of
waves influence the physical structure and landforms
of the coast.

DISTANCE LEARNING RESOURCES
To support all educators and parents teaching from home in the weeks ahead, the World Ocean Observatory is pulling together a compendium of home-study tools and resources for teaching and learning about the ocean. These resources can be used by parents, schools, educators and others to address the educational gaps being created by local and national 'shelter in place' initiatives to help flatten the curve on the Covid-19 outbreak. This list of resources is a work in progress: please reach out if you have other key elements that we should be sharing with our global community.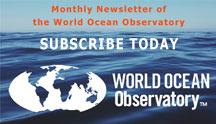 WORLD OCEAN EXPLORER 2020
With a game capable of reaching a global audience, WORLD OCEAN EXPLORER can expand interest in ocean issues and habitats, and excite students about the infinite possibilities associated with ocean exploration. LEARN MORE.