Ocean Champions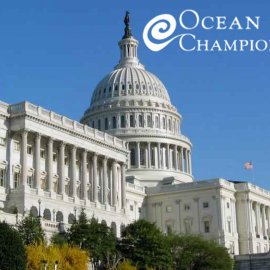 With ocean politics, there is no choice but to organize and confront anti-environment bias with communications, endorsements, and advocacy for the legislators who respect the ocean and promote policy that protects and sustains marine resources for the future. In this episode of World Ocean Radio, host Peter Neill will herald Ocean Champions (oceanchampions.org), the only organization in the United States with this mission and the only organization of its kind focused solely on oceans and ocean wildlife.
__________________________________________________________________________
Peter Neill, Director of the W2O and host of World Ocean Radio, provides coverage of a broad spectrum of ocean issues from science and education to advocacy and exemplary projects. World Ocean Radio, a project of the World Ocean Observatory, is a weekly series of five-minute audio essays available for syndicated use at no cost by community radio stations worldwide.
Resources available from this episode:
< Ocean Champions.org
< Magnuson-Stevens Re-authorization Act
< Toxic Tides Bill/Harmful Algal Blooms Bill (HABs)
< National Ocean Policy