Mining the Abyss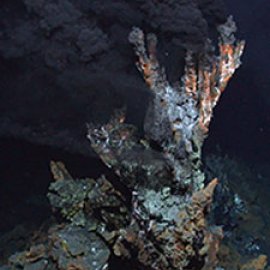 The world's first open cut deep water mining operation in pursuit of silver, gold, and copper on the ocean floor has been granted license by the New Guinea government--a multimillion dollar project with potential for great wealth and profit. In this episode of World Ocean Radio, host Peter Neill will discuss the indigenous people of Papua New Guinea who stand to be most affected by this pursuit, the issue of resource nationalism, the effects of deep ocean mining operations on the concentrations of marine life that thrive in these same mineral-rich waters, and the other conflicts that arise from our insatiable pursuit of the world's natural resources.
_____________________________________________________________________
Peter Neill, host of World Ocean Radio, provides coverage of a broad spectrum of ocean issues from science and education to advocacy and exemplary projects. World Ocean Radio, a project of the World Ocean Observatory, is a weekly series of brief audio essays available for syndicated use at no cost by community radio stations worldwide. Contact us for more information.
Further Reading & Resources:
< Papua New Guinea Mine Watch
< International Seabed Authority
< Deep Sea Mining Campaign
< "Mining the Abyss" by Jo Chandler | The Global Mail
< Solwara 1 Project
< Video highlighting risks of experimental seabed mining for the Pacific region