Calfornia Dreamed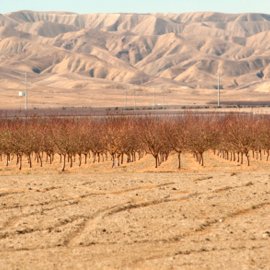 Because of persistent drought and water crises due to unsustainable practices, California is facing many challenges to its very existence. It is water that built California and opened the West to expansion; and it is water now that poses the single-most challenging aspect of its future. In this episode of World Ocean Radio, host Peter Neill will share headlines of the last few weeks related to the water crisis, and will suggest that to find a solution we must look to an entirely new value proposition built around the rightful use and distribution of water.
About World Ocean Radio:
Peter Neill, Director of the World Ocean Observatory and host of World Ocean Radio, provides coverage of a broad spectrum of ocean issues from science and education to advocacy and exemplary projects. World Ocean Radio, a project of the World Ocean Observatory, is a weekly series of five-minute audio essays available for syndicated use at no cost by college and community radio stations worldwide. A selection of episodes is now available in Portuguese, Spanish, French, and Swahili. In 2015 we will add Mandarin to our roster of global languages, enabling us to reach 75% of the world's population. For more information, visit WorldOceanObservatory.org/world-ocean-radio-global.
Photo by Gregory Urquiaga, UC Davis