Cycles and Circles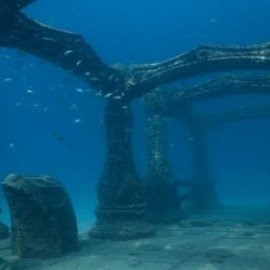 The water cycle is a complex system of evaporation, weather, wind, deluge, and run off, with the ocean at center and as source of supply. In this episode of World Ocean Radio, host Peter Neill will discuss the various cycles and circles on the planet that orchestrate every aspect of our lives here on Earth. And he will compare the cycles and circles of history and human kind, the rise and fall of civilizations, and the ways in which circumstances force turns and change—sometimes gradually evolving over time and others suddenly, without warning.
About World Ocean Radio: Peter Neill, Director of the World Ocean Observatory and host of World Ocean Radio, provides coverage of a broad spectrum of ocean issues from science and education to advocacy and exemplary projects. World Ocean Radio, a project of the World Ocean Observatory, is a weekly series of five-minute audio essays available for syndicated use at no cost by college and community radio stations worldwide.
World Ocean Radio Has Gone Global: A selection of episodes is now available in Portuguese, Spanish, French, and Swahili. For more information, visit http://www.worldoceanobservatory.org/world-ocean-radio-global.
Contact us for more information.
Image: Port Royal, Jamaica. A city which succumbed to the sea after a quake and tsunami in 1692. bohemianwords.wordpress.com via GreenBuzz.com