Governing the High Seas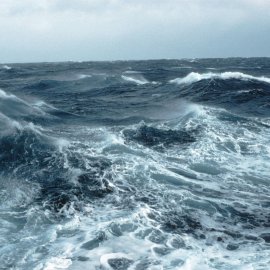 Since the creation and ratification of the United Nations Convention of the Law of the Sea (UNCLOS), many international experts have been debating how to create a binding instrument to address marine areas outside of national jurisdiction—the high seas. In this episode of World Ocean Radio, host Peter Neill details the complex and time-consuming process of creating and implementing international ocean policy, and hails the work of the many people who contribute to the process of building an effective, practical, and applicable agreement for the benefit of all.
About World Ocean Radio
Peter Neill, Director of the World Ocean Observatory and host of World Ocean Radio, provides coverage of a broad spectrum of ocean issues from science and education to advocacy and exemplary projects. World Ocean Radio, a project of the World Ocean Observatory, is a weekly series of five-minute audio essays available for syndicated use at no cost by college and community radio stations worldwide. A selection of episodes is now available in Portuguese, Spanish, French, Swahili, and Mandarin, enabling us to reach 75% of the world's population. For more information, visit WorldOceanObservatory.org/world-ocean-radio-global.
Resource from this Episode
< UN Convention on the Law of the Sea (UNCLOS)
< IDDRI Publication: Toward a new agreement on high seas governance by Glen Wright, Julien Rochette, Elisabeth Druel, and Kristina Gjerd