Sacred Places: A Special New Year Edition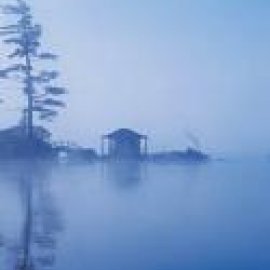 In this New Year's episode of World Ocean Radio, host Peter Neill details a number of sacred places around the globe--on islands, along the shore, on the banks of rivers, lakes and streams--and the allies that these spaces have found in protective movements, enforcement, and international action. He outlines the relationship of biodiverse regions around the world to their sacred and scientific importance, and how conservation justifies protection while simultaneously meeting the goals of religionists and conservationists alike.
About World Ocean Radio
World Ocean Radio provides coverage of a broad spectrum of ocean issues from science and education to advocacy and exemplary projects. World Ocean Radio, a project of the World Ocean Observatory, is a weekly series of five-minute audio essays available for syndicated use at no cost by college and community radio stations worldwide. A selection of episodes is available in Portuguese, Spanish, French, Swahili, and Mandarin, enabling us to reach 75% of the world's population. For more information, visit WorldOceanObservatory.org/world-ocean-radio-global.