Trans-Pacific Partnership and the Ocean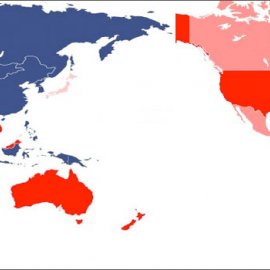 The 12-nation Trans-Pacific Partnership has been causing conflict of late, with a broad range of disagreements over key provisions and debates intensifying due to lack of information available to the public. In this episode of World Ocean Radio, host Peter Neill will discuss climate and environment as it relates to the agreement, and will cite from a draft analysis on environmental issues recently published in the New York Law Journal by Stephen L. Kass which provides interesting insight into the prospective terms of the proposed agreement.
About World Ocean Radio:
Peter Neill, Director of the World Ocean Observatory and host of World Ocean Radio, provides coverage of a broad spectrum of ocean issues from science and education to advocacy and exemplary projects. World Ocean Radio, a project of the World Ocean Observatory, is a weekly series of five-minute audio essays available for syndicated use at no cost by college and community radio stations worldwide. A selection of episodes is now available in Portuguese, Spanish, French, and Swahili. In 2015 we will add Mandarin to our roster of global languages, enabling us to reach 75% of the world's population. For more information, visit WorldOceanObservatory.org/world-ocean-radio-global.
Image Credit: YesMagazine.org