Water Consumption Labeling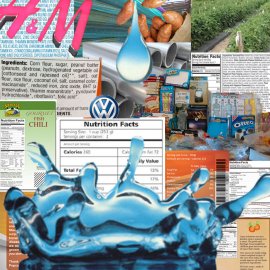 Product labeling is a thorough and complicated business, from nutrition facts and ingredients on food labels to non-GMOS, organics, recycling information and much more. But a key component is missing from all of this labeling and accountability: the calculation of water used to grow, mine, process, produce, package, transport, and dispose of the infinite things consumers consume. In this episode of World Ocean Radio host Peter Neill will ask if it would not be useful to know a rating of water use—how much is used, where it comes from, and how production waste is disposed of—before we make an educated, mindful purchase?
About World Ocean Radio
Peter Neill, Director of the World Ocean Observatory and host of World Ocean Radio, provides coverage of a broad spectrum of ocean issues from science and education to advocacy and exemplary projects. World Ocean Radio, a project of the World Ocean Observatory, is a weekly series of five-minute audio essays available for syndicated use at no cost by college and community radio stations worldwide. A selection of episodes is now available in Portuguese, Spanish, French, Swahili, and Mandarin, enabling us to reach 75% of the world's population. For more information, visit WorldOceanObservatory.org/world-ocean-radio-global.