Watermark (Pt. 5)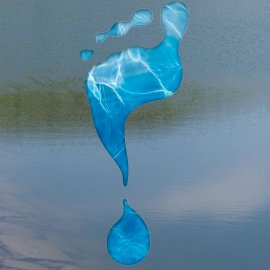 The global water crisis and the prospects for future water resources is forcing adjustments for how we measure its use, how it is valued, and how (and to whom) it is allocated. In this fifth episode of a multi-part series on water, host Peter Neill suggests that in order to solve the fresh water problem we must first understand how much water is available and how it is being used—by understanding the "watermark" measures of use at every level of supply and demand; and he returns to the Water Footprint Network in order to outline their new international classification system for freshwater-related ecosystem services.
About World Ocean Radio:
Peter Neill, Director of the World Ocean Observatory and host of World Ocean Radio, provides coverage of a broad spectrum of ocean issues from science and education to advocacy and exemplary projects. World Ocean Radio, a project of the World Ocean Observatory, is a weekly series of five-minute audio essays available for syndicated use at no cost by college and community radio stations worldwide. A selection of episodes is now available in Portuguese, Spanish, French, Swahili, and Mandarin, enabling us to reach 75% of the world's population. For more information, visit WorldOceanObservatory.org/world-ocean-radio-global.
Resources from this Episode:
< Personal Water Footprint Calculator
More episodes from the Watermark series:
< Watermark, Pt. 1
< Watermark, Pt. 2
< Watermark, Pt. 3
< Watermark, Pt. 4