Whales in Captivity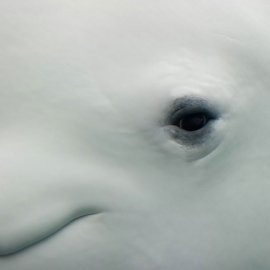 There are many whale-related hot button topics being discussed today: hunting (particularly by the Japanese), seismic testing, inexplicable strandings, the ingestion of plastic pollution, and the growing controversy over the morality of their captivity and exploitation. In this week's episode of World Ocean Radio host Peter Neill discusses the practice of keeping cetaceans for their entertainment value and explores new and proposed bills and legislation in both Canada and the United States which will help to protect cetaceans in captivity, further strengthen existing Acts to prohibit their import and export, to phase out Orcas from entertainment parks, and to modify the criminal code to prevent the taking of cetaceans such as whales, dolphins and porpoise from the wild or to breed those in captivity.
About World Ocean Radio
Peter Neill, Director of the World Ocean Observatory and host of World Ocean Radio, provides coverage of a broad spectrum of ocean issues from science and education to advocacy and exemplary projects. World Ocean Radio, a project of the World Ocean Observatory, is a weekly series of five-minute audio essays available for syndicated use at no cost by college and community radio stations worldwide. A selection of episodes is now available in Portuguese, Spanish, French, Swahili, and Mandarin, enabling us to reach 75% of the world's population. For more information, visit WorldOceanObservatory.org/world-ocean-radio-global.
Image
From the Mystic Aquarium's "Beluga Encounter" exhibit.
From their site:
"Mystic Aquarium is a leader in beluga research, care and training. Through long-standing animal care and research relationships with other institutions across the nation, Mystic Aquarium has been selected to house belugas from other leading facilities for various reasons, including breeding initiatives, exhibit renovations and research." Visit them online at MysticAquarium.org.