Where Does Water Come From? (rebroadcast)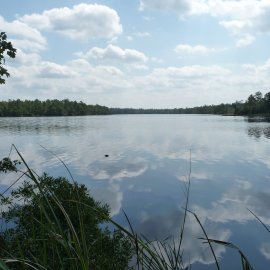 Where does water come from? We know from science that water evaporates from the ocean reservoir, is captured in clouds, fog and rain, descends to seep into the underground aquifer or be distributed via lake and stream. In this episode of World Ocean Radio, host Peter Neill reminds us that the ocean exists at both ends of the water cycle--at mountaintop and abyssal plain--and essential to the sustainable ocean is the protection and conservation of the vast, fluid passage upon which each of us on this earth relies.
About World Ocean Radio
Peter Neill, Director of the World Ocean Observatory and host of World Ocean Radio, provides coverage of a broad spectrum of ocean issues from science and education to advocacy and exemplary projects. World Ocean Radio, a project of the World Ocean Observatory, is a weekly series of five-minute audio essays available for syndicated use at no cost by college and community radio stations worldwide. A selection of episodes is now available in Portuguese, Spanish, French, Swahili, and Mandarin, enabling us to reach 75% of the world's population. For more information, visit WorldOceanObservatory.org/world-ocean-radio-global.
Image Credit
James Shelton | Marine Photobank