The Catalog of Life: Data Collection for a Sustainable Future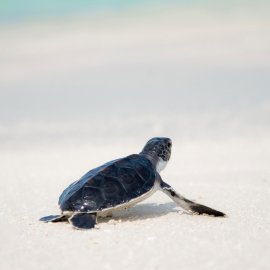 The Catalogue of Life is an online database of the world's known species of animals, plants, fungi and micro-organisms. It holds the essential information on the names, relationships and distributions of over 1.8 million species worldwide. In this episode of World Ocean Radio we discuss the importance of such indices to help address the concerns of sustainability and biodiversity on our fast-changing planet. And we argue that, in addition to the collection of data, we must all put this knowledge to use for the future of the ocean and of all living things.
About World Ocean Radio
Peter Neill, Director of the World Ocean Observatory and host of World Ocean Radio, provides coverage of a broad spectrum of ocean issues from science and education to advocacy and exemplary projects. World Ocean Radio, a project of the World Ocean Observatory, is a weekly series of five-minute audio essays available for syndicated use at no cost by college and community radio stations worldwide.
Image Credit
jcob nasyr (@j_cobnasyr1) on Unsplash
Resource from this episode
The Catalogue of Life is an online database that provides the world's most comprehensive and authoritative index of known species of animals, plants, fungi and micro-organisms. It was created in 2001 as a partnership between the global Species 2000 and the American Integrated Taxonomic Information System and is a system that is maintained by hundreds of global taxonomists. Online at catalogueoflife.org