Culture, Connection, and the Trans-Atlantic Slave Trade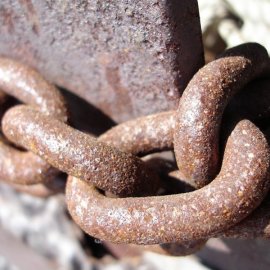 A recent east coast storm unearthed the remains of America's last slave ship in Alabama: the Clotilda. These remains, and the artifacts from another slave ship, the São José-Paquete de Africa, are important symbols of the cultural relationship and interconnected history of the trans-Atlantic slave trade. In this episode of World Ocean Radio host Peter Neill speaks about maritime culture, the last slave ships, the atrocities of the slave trade, and the ways in which our cultural identity in the U.S. has been shaped by an amalgamation of cultures which has formed our settlement, movement, music, and language in powerful and positive ways.
About World Ocean Radio
Peter Neill, Director of the World Ocean Observatory and host of World Ocean Radio, provides coverage of a broad spectrum of ocean issues from science and education to advocacy and exemplary projects. World Ocean Radio, a project of the World Ocean Observatory, is a weekly series of five-minute audio essays available for syndicated use at no cost by college and community radio stations worldwide.
If you value World Ocean Radio, please consider becoming a Patreon Supporter today.
Image