Deep Sea Mining Update, Part Two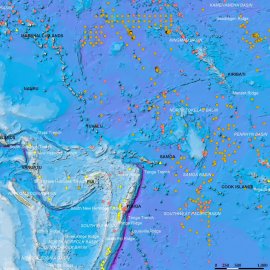 In this episode, part two of a 2-part series on deep sea mining, we pick up where we left off by taking on the question of "what's next?" in the wake of the failures of the Nautilus deep sea mining venture in Papua New Guinea. We discuss the challenges for future exploration and extraction of rare earth minerals used in alternative energy production and question how we can justify taking these resources in our quest to develop new and innovative technologies for the 21st century and beyond.
Deep Sea Mining Update, part one is available here.
The weekly blog post of this episode is available at Medium.com/@TheW2O.
About World Ocean Radio
Peter Neill, Director of the World Ocean Observatory and host of World Ocean Radio, provides coverage of a broad spectrum of ocean issues from science and education to advocacy and exemplary projects. World Ocean Radio is a weekly series of five-minute audio essays available for syndicated use at no cost by college and community radio stations worldwide.
Image Credit
International Seabed Authority Maps
Resources from this Episode
< Krypton Ocean Group
< International Seabed Authority