How to Fund Ocean Conservation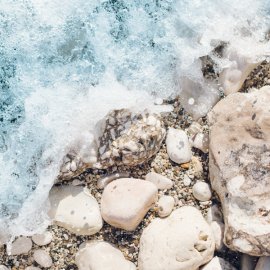 This week on World Ocean Radio: five suggested strategies as laid out by Karl Burkart (Managing Director of One Earth and formerly the Director of Science & Technology at the DiCaprio Foundation) by which to create the funds required to meet the urgent global climate crisis.
About World Ocean Radio
Peter Neill, Director of the World Ocean Observatory and host of World Ocean Radio, provides coverage of a broad spectrum of ocean issues from science and education to advocacy and exemplary projects. World Ocean Radio, a project of the World Ocean Observatory, is a weekly series of five-minute audio essays available for syndicated use at no cost by college and community radio stations worldwide.
World Ocean Radio is produced in association with WERU-FM in Blue Hill, Maine and is distributed by the Public Radio Exchange and the Pacifica Network.
Available for podcast download wherever you listen to your favorites.
Image
@quintinlagache
References
Show Me The Money: A New Slogan for the Climate Movement
Karl Burkart, Aug 2021
https://medium.com/oneearth/show-me-the-money-a-new-slogan-for-the-clima...