International Maritime Film Festival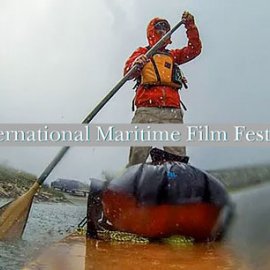 The World Ocean Observatory is partnering with Main Street Bucksport this year for the 4th annual International Maritime Film Festival, a celebration of maritime heritage, spirit of adventure, concern for the environment, and ingenuity of boats and waterborne pursuits. In this week's episode of World Ocean Radio we discuss the upcoming festival and call for submissions, and reflect on the importance and power of the written word, photographs and film to make us aware of issues and to act toward change with new conviction.
Do you prefer the written word? Head on over to Medium.com/@TheW2O.
About World Ocean Radio
World Ocean Radio is a weekly series of five-minute audio essays available for syndicated use at no cost by college and community radio stations worldwide. Peter Neill, Director of the World Ocean Observatory and host of World Ocean Radio, provides coverage of a broad spectrum of ocean issues from science and education to advocacy and exemplary projects.
Image
IMFF, Bucksport, Maine
maritimefilmfestival.com
Resources
Our intent is to package this year's films with winners from the prior year's festivals into a national tour for showings by maritime museums, environmental groups, educational institutions, and conservation organizations with interest in maritime affairs. If your organization would like to sponsor such an event locally, please contact us.