RESCUE, part 15: Technology Food and Health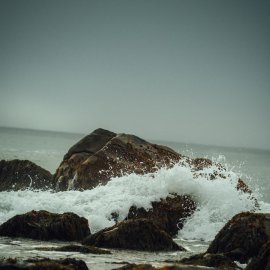 This week we continue the multi-part RESCUE series with the topic of seafood consumption. While more than 3 billion people worldwide rely on wild-caught and farmed seafood as a significant source of animal protein, unsustainable and illegally caught seafood harvest threatens a major health crisis if we do not confront the issue through regulation and enforcement of best practice, change in social behavior and consumption, and new technological innovations toward a sustainable future.
About World Ocean Radio
5-minute weekly insights dive into ocean science, advocacy and education hosted by Peter Neill, lifelong ocean advocate and maritime expert. Episodes offer perspectives on global ocean issues and viable solutions, and celebrate exemplary projects. Available for syndicated use at no cost by college and community radio stations worldwide.
Image
Photo by Tim Foster on Unsplash
@timberfoster