RESCUE, part 22: What is Net Zero?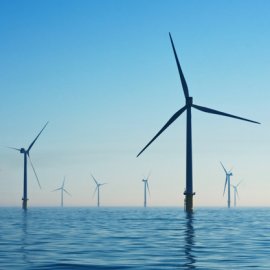 The multi-part RESCUE series continues this week with a discussion of the reality of carbon offsets, corporate accounting, and the concept of net zero. In this episode we lay out three paths forward toward a sustainable future: 1. remove subsidies 2. embrace renewable alternatives and 3. shift funds and banks to these options. RESCUE as an acronym offers a plan for specific action and public participation: Renewal, Environment, Society, Collaboration, Understanding, and Engagement.
About World Ocean Radio
5-minute weekly insights dive into ocean science, advocacy and education hosted by Peter Neill, lifelong ocean advocate and maritime expert. Episodes offer perspectives on global ocean issues and viable solutions, and celebrate exemplary projects. Available for syndicated use at no cost by college and community radio stations worldwide.
Image
Zhang Kaiyv on Unsplash
@zhangkaiyv