RESCUE, part 29: Trans-Generational Urgency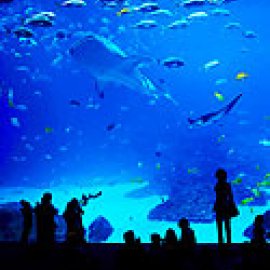 We are nearing the end of the 33-part RESCUE series. This week we turn our attention to the young people around the world that are approaching outdated conventions with resilience and resolve. Thousands upon thousands of youth activists are having their voices heard and their calls to action heeded. We must reinforce their resolve, their commitment and their acceptance of RESCUE: R for renewal; E for environment; S for society; C for collaboration; U for understanding; and E for engagement.
About World Ocean Radio
Peter Neill, Director of the World Ocean Observatory and host of World Ocean Radio, provides coverage of a broad spectrum of ocean issues from science and education to advocacy and exemplary projects. World Ocean Radio, a project of the World Ocean Observatory, is a weekly series of five-minute audio essays available for syndicated use at no cost by college and community radio stations worldwide.
See the entire RESCUE series under the SOLUTIONS banner.