The World Bankers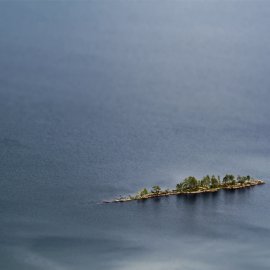 The World Bank and the International Monetary Fund have long been the cogs turning the wheels of global economics, driving infrastructure growth and economic development while often supporting the exploitation of natural resources and ignoring the social consequences of poverty, displacement, and disruption. Some have argued that the World Bank and the IMF have outlived their purpose, no longer effective as tools for the future. This week we're discussing the Global Environment Facility (GEF), a little known agency that finances large international projects with demonstrated financial outcomes that are progressive and sustainable.
About World Ocean Radio
Peter Neill, Director of the World Ocean Observatory and host of World Ocean Radio, provides coverage of a broad spectrum of ocean issues from science and education to advocacy and exemplary projects. World Ocean Radio, a project of the World Ocean Observatory, is a weekly series of five-minute audio essays available for syndicated use at no cost by college and community radio stations worldwide.
World Ocean Radio is produced in association with WERU-FM in Blue Hill, Maine and is distributed by the Public Radio Exchange and the Pacifica Network.
Available for podcast download wherever you listen to your favorites.
Image
Anne Nygård on Unsplash @polarmermaid
Reference
Global Environment Facility (GEF)
https://www.thegef.org