World Water Crisis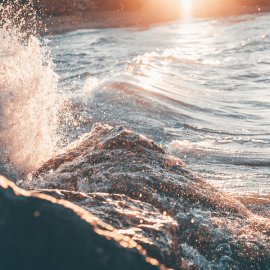 Millions of people worldwide do not have access to adequate water supply for drinking, cooking and basic sanitation. According to a February report, more than 3.5 billion people worldwide live in areas that experience water scarcity. This week on World Ocean Radio we're discussing the need for invention and some prospective ways forward: not just new ideas and technology, but taking what we already know and applying it differently, locally and internationally, to scale.
About World Ocean Radio
Peter Neill, Director of the World Ocean Observatory and host of World Ocean Radio, provides coverage of a broad spectrum of ocean issues from science and education to advocacy and exemplary projects. World Ocean Radio, a project of the World Ocean Observatory, is a weekly series of five-minute audio essays available for syndicated use at no cost by college and community radio stations worldwide.
World Ocean Radio is produced in association with WERU-FM in Blue Hill, Maine and is distributed worldwide by the Public Radio Exchange and the Pacifica Network.
Available for podcast download wherever you listen to your favorites.
Image
Michael Baldovinos @amichaelbphoto on Unsplash
Resources
- Economist Impact Report February 2022
- Global Water Agenda: What to Expect in 2022