The Gulf Restoration Network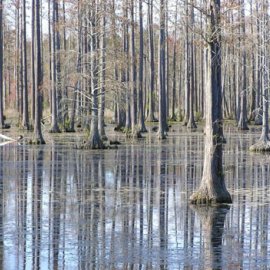 Returning the Gulf Coast to its original splendor will take huge reversals in attitude, policy, behavior and process. Enter the Gulf Restoration Network (GRN), a coalition-based organization dedicated to the protection and restoration of the entire Gulf Coast.
In this episode of World Ocean Radio, Peter Neill honors the work of this nearly two decades-old organization; outlines the protective measures used by the GRN in a multifaceted approach (public education, technical review of policies, legal action); the ways in which balance may be restored to wetlands and fresh water supply; the programs and methods to address issues such as fertilizer and sewage runoff; and ways in which the GRN holds retailers to sustainability policies.
More information about GRN? Visit http://healthygulf.org/
______________________________________________________________________
Peter Neill, Director of the W2O and host of World Ocean Radio, provides coverage of a broad spectrum of ocean issues from science and education to advocacy and exemplary projects. World Ocean Radio, a project of the World Ocean Observatory, is a weekly series of five-minute audio essays available for syndicated use at no cost by community radio stations worldwide.